Study programs in Rhineland-Palatinate
You would like to study in Rhineland-Palatinate, and you are currently looking for a university? Great choice! Rhineland-Palatinate offers very diverse opportunities in higher education. Our universities are known for their innovative research, modern teaching methods and a wide-ranging selection of courses. You may choose between a variety of different fields of study offered by five universities, various universities of Applied Sciences as well as private colleges and schools of public administration.
Studies offered in Rhineland-Palatinate
Numerous study programmes are available, including engineering, medicine, economics as well as economic and social sciences, humanities, design, art and music. The universities meet international standards and offer bachelor's and master's degrees as well as strong connections to other universities around the world. Students also benefit from the universities' excellent relations with research institutes and local businesses. This gives students easier access to internships and provides them with thesis opportunities.
Video: Higher Education System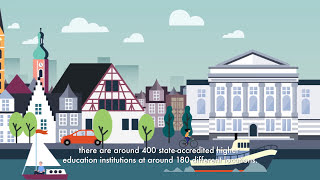 Types of studies
Foreign students that are enrolled at a German university and want to earn a German university degree will choose to study full time. If you want to study for a shorter period at a German university (one or two semesters only), a part-time study is the right choice for you. Foreign students enrolled in a part-time course receive accreditation for the classes taken (credits) instead of a degree.
Studies alongside a job
Are you interested in studying while you work? Rhineland-Palatinate offers the possibility to enrol in courses of study as full-time, part-time or distance courses. This way you can gain professional experience in Germany and at the same time receive a higher education. Learn more at www.hochschulkompass.de.
Video: Switching from university studies to vocational training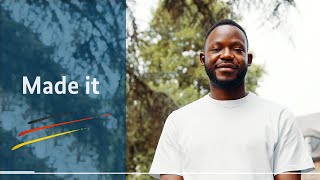 Universities and colleges in Rhineland-Palatinate
The universities and colleges in Rhineland-Palatinate offer a wide range of study opportunities – whether in the fields of natural sciences, technology or humanities. A list of all universities and colleges can be found on the website of the State Ministry (Landesministerium für Wissenschaft, Weiterbildung und Kultur). Find out which requirements you have to meet in order to study in Rhineland-Palatinate.
Explore your future prospects after graduation
Are you about to graduate from university in Rhineland-Palatinate and you are unsure of what comes next? You are already in an extraordinarily great location for your professional and personal future. Great prospects await you here: Find your dream job, make a career for yourself in research or set up your own start-up business. In our student guide, you will find helpful information on this topic.