Vocational training system in Rhineland-Palatinate
Do you want to complete vocational training? In Germany, there is a special way to do so: the dual vocational training (duale Ausbildung). Nationwide, there are currently around 324 recognised professions providing vocational training in fields of skilled crafts and trades, manufacturing, services, agriculture or the public service sector. Additionally, there are training occupations to become a doctor's assistant, pharmacy assistant, a lawyer's- or tax advisor's assitant. The dual training system is not only a perfect starting point for a successful career but also offers many different opportunities for further development.
What is dual vocational training?
In a dual vocational training system, practice-orientated content taught at the company and school content take turns. During your training you will be employed at a company from the very beginning and will familiarize yourself with the operational practice. At the same time, you gain theoretical knowledge at vocational school that you will put into practice when working. During your training, you will receive a salary ("training allowance") from your company from the day you start working. The professions taught meet high-quality requirements as they follow nationwide standards.
Video: Youssef reports on his vocational training in Germany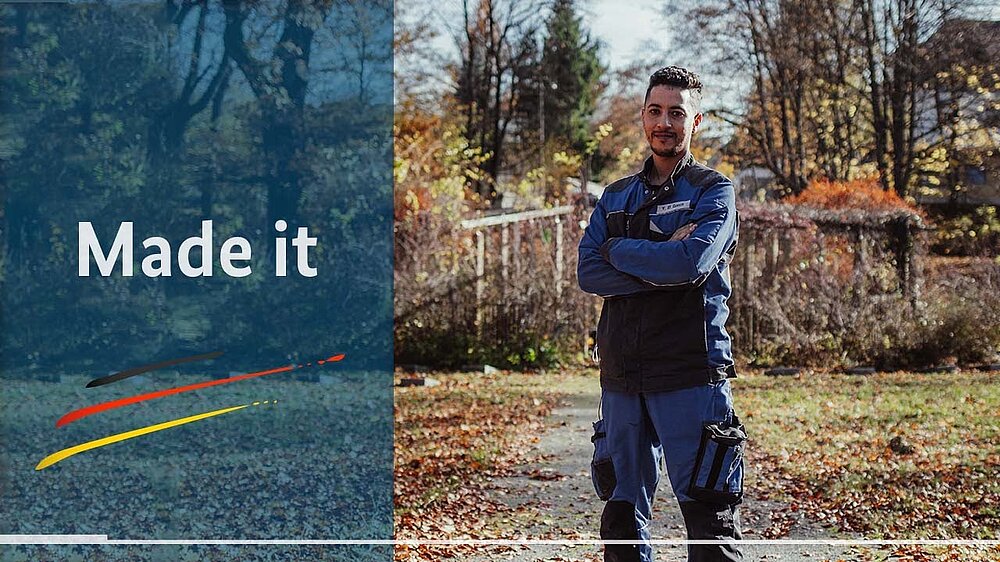 How does dual vocational training work?
The dual vocational training takes place at two locations: at the training company and at vocational school. You are an employee of your training company throughout the period of the training. The training usually takes between two and a half and three years, depending on the profession.
The practical part of the dual vocational training is predominant: You spend around two thirds of your training's total at the company you are trained at. Depending on the company's size, you will pass through various departments. Hence, you will receive comprehensive insight of the company and be able to work on different activities and tasks. The in-company part of your training is regulated by the so-called training regulations ("Ausbildungsordnung"). It determines how your training is structured in terms of content and time.
You receive theoretical lessons at the vocational school. Lessons take place either once or twice a week or through block teaching. Block teaching is a form of teaching requiring you to be at school several weeks in a row. During this time, you will also take exams. Vocational school will teach you general as well as job-related contents in German, Physical Education or Economic and Social studies. The various subjects are taught according to the syllabus applying to your field of training.
After the first half of the vocational training, you must pass an intermediate examination to show what you have learned at school and how you put it into practice at the company. The vocational training is completed by passing a final exam held in German language.
Video: Switching from university studies to vocational training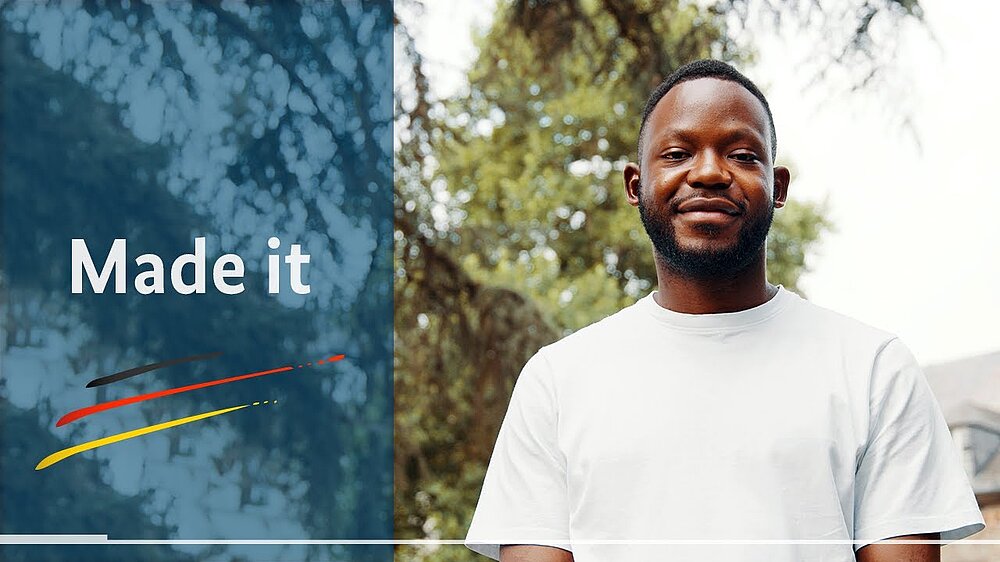 Special types of vocational training
In some training professions that do not count as dual training occupations, you spend less time at the company than in others. Among others, this applies to the fields of foreign languages as well as health and social services, especially nursing. In these professions, both theory and practice are taught at specialised vocational schools. The practical application takes place in longer periods within businesses or care facilities. Depending on the profession learned, school training takes one to three years and is provided at state or private schools. Some professions may require a specific school-leaving certificate. At a private vocational school, you generally must pay a tuition fee. You usually do not receive any payments during these types of trainings. However, this does not apply to training occupations in the field of healthcare. As you will complete longer practical periods at hospitals or nursing homes, you will receive a salary during your training there.
Studies accompanied by vocational training ("Duales Studium")
You can also combine the dual vocational training with a course of studies at university in Rhineland-Palatinate. In this case, you would complete your university studies alongside the training or integrate practical periods in a company into the course. You can find information on dual studies in Rhineland-Palatinate on the website "Duale Hochschule".

Video: Rodrigo from Spain tells us how it is to be a trainee in Koblenz